Below is a list of news items for the City of Moorhead with the most recent items at the top. If you would like to see news for a certain category, you can select it from the the drop-down box labeled (All Categories). Any news older than 90 days is automatically archived and removed from this list.
You can also subscribe to our eNotifications to automatically receive emails as we post news to the site.
Greater Moorhead Days Medallion Hunt: Day 3
Post Date:
09/15/2021 8:00 am
The final clues for the three hidden medallions are now available, good luck!
Daily clues for the medallions will be announced on Big 98.7, Bob 95.1, and The Fox 107.9 radio stations at or after 8 am. Clues will also be posted on the City News section each day, the Medallion Hunt page, as well as the Moorhead Parks and Recreation office.

For more details and a full list of rules, please visit the Medallion Hunt page.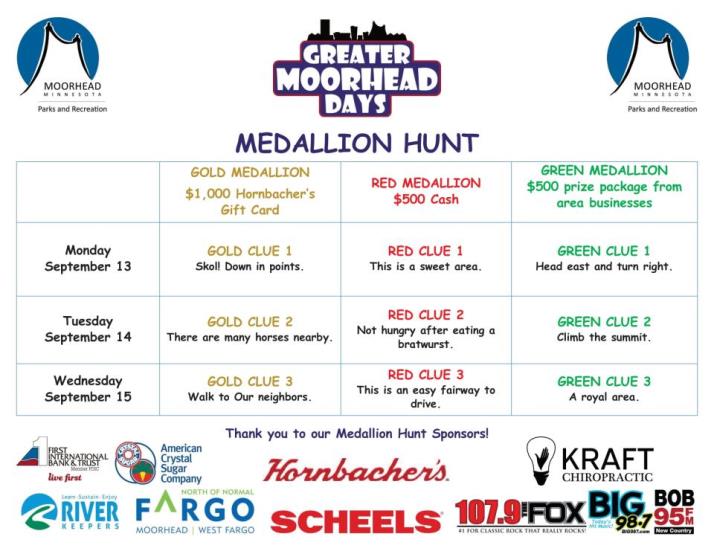 More >>