Cooperative Investigation Leads to Drug Arrest
Post Date:
06/01/2022 2:47 pm
On Tuesday, May 31, 2022, a drug search warrant was conducted in the 1300 block of Belsley Boulevard in Moorhead. During the warrant, 501 suspected fentanyl pills, with a street value of approximately $15,000, were located along with a handgun and over $20,000 in cash. Inside the home was a child under the age of one year old.
Maurice Bell was transported to the Clay County Correctional Facility on Felony First Degree Possession of a Controlled Substance and Gross Misdemeanor Child Endangerment charges. A family member not living in residence was able to take custody of the child.
The investigation was a collaborative effort by the Moorhead Police Department, Cass County ND Drug Task Force, the West Central MN Drug Task Force, the South East ND Multi-County Agency Drug Task Force, the MN Bureau of Apprehension, and the Drug Enforcement Administration - Fargo, ND Office.
The investigation is ongoing, and further arrests are expected in the future.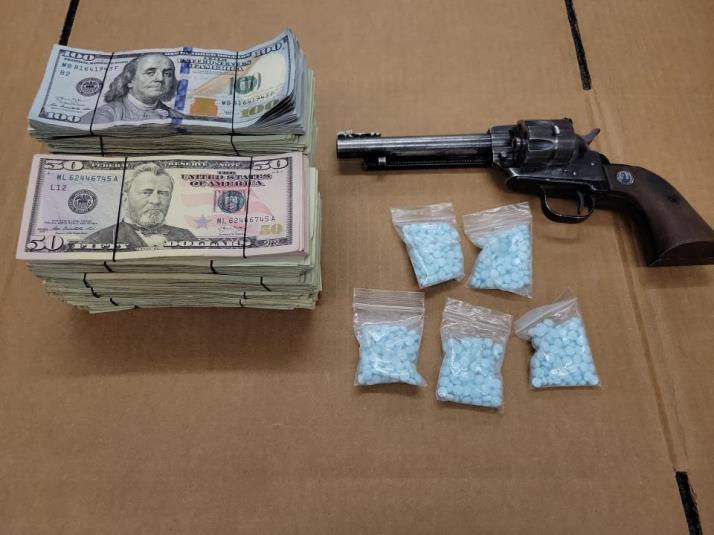 Evidence on 5.31.22
Captain Deric Swenson, 218.299.5186
More >>