Drug Seizure Disrupts Local Distribution
Post Date:
04/13/2022 3:00 pm
On Tuesday, April 12, 2022, Moorhead Police Detectives, working with the Clay County Sheriff's Office and Minnesota State Patrol, conducted a traffic stop on Interstate 94 in Clay County. Investigators obtained specific information showing the suspects were frequently traveling to the Minneapolis area to pick up a shipment of drugs to distribute in our community. During the vehicle search, a Moorhead Police Canine located several large quantities of drugs. Officers found approximately two pounds of suspected methamphetamine, 222 suspected fentanyl pills, and approximately two pounds of suspected marijuana. The street value of the drugs seized is estimated to be $20,000.

David Keen, Jr, and Samantha Riggles were booked into the Clay County Correctional Facility. The Moorhead Police Department submitted long-form complaints to the Clay County Attorney's Office for each to be charged with two counts of First Degree Controlled Substance Distribution and one count of Fifth Degree Controlled Substance Distribution.

The investigation is the second significant seizure that disrupted the distribution of drugs into our community within the last month. In March, two individuals were arrested after investigators intercepted a shipment of powdered fentanyl transported on Interstate 94, in Clay County, with a street value of $15,000, en route to the Fargo Moorhead area for distribution.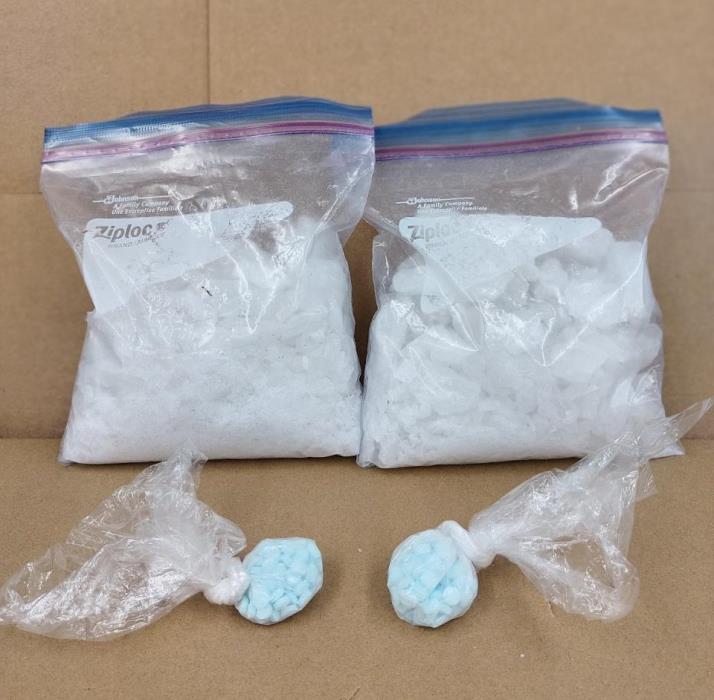 Seized Drugs on 4.12.22
Capt. Deric Swenson, 218.299.5186
More >>