Below is a list of news items for the City of Moorhead with the most recent items at the top. If you would like to see news for a certain category, you can select it from the the drop-down box labeled (All Categories). Any news older than 90 days is automatically archived and removed from this list.
You can also subscribe to our eNotifications to automatically receive emails as we post news to the site.
Construction Update: SE Main|20 St|21 St Underpass Project
Post Date:
11/22/2021 11:38 am
The project is approximately 88% complete. Current work and accomplishments include:
Both the BNSF and OTVR railroad tracks are completed and operational.
Approximately 70% of excavation has been completed (204,000 cubic yards). The remaining excavation is expected to be completed by approximately December 20.
Approximately 87,000 feet of structural support piling (95% of total contract amount) has been installed.
Concrete paving of SE Main Avenue near the Moorhead Youth Hockey Arena (MYHA) was completed to allow the second driveway access to the MYHA parking lot to be open after Thanksgiving.
Upcoming Milestones
Complete remaining excavation; anticipated December 20, 2021
No construction planned from approximately December 20 through early March 2022
Complete underpass and open to traffic; anticipated June 2022
Complete BNSF wye track and close 1 Ave S to through traffic; anticipated June 2022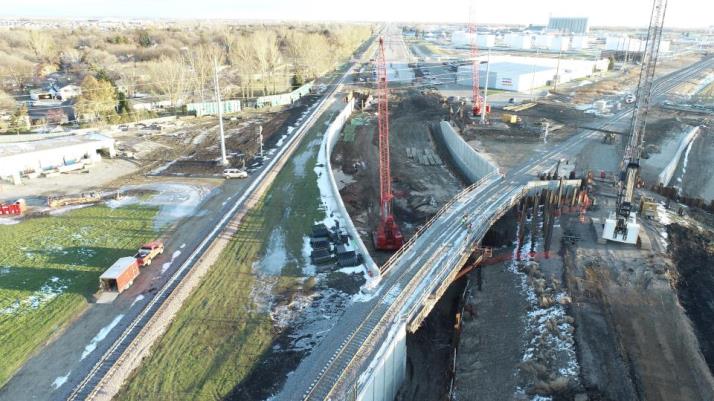 More >>