Officer Awarded Medal of Valor
Post Date:
10/05/2021 1:55 pm
On August 29, 2021, at approximately 7:30 pm, Officers were dispatched to a disturbance call for multiple individuals attempting to force their way into an apartment, with one individual possessing a handgun. Upon arrival, Officer Zimmel witnessed a male place a firearm in his front waistband. Officer Zimmel attempted to get the suspect to comply with verbal commands; however, he disobeyed and turned to conceal the removal of his firearm from his waistband. Without hesitation, Officer Zimmel grabbed the male's left arm and pushed him into the wall to disrupt his ability to gain access to the firearm. The male resisted physically and pulled out his gun; however, he lost control, dropping it onto the ground. Officer Zimmel took the male to the floor in a direction away from the firearm and transmitted information out on his portable radio allowing responding officers to understand the gravity of the situation. The male continued to physically fight and reach for his front waistband in search of the gun. After other responding units arrived on the scene, a taser was used to get the male into custody without injury to the suspect or officers.

Chief Monroe has awarded Officer Eric Zimmel the Medal of Valor for his actions that displayed unusual thoroughness, conscientiousness, determination, and initiative involving a substantial risk to his own life.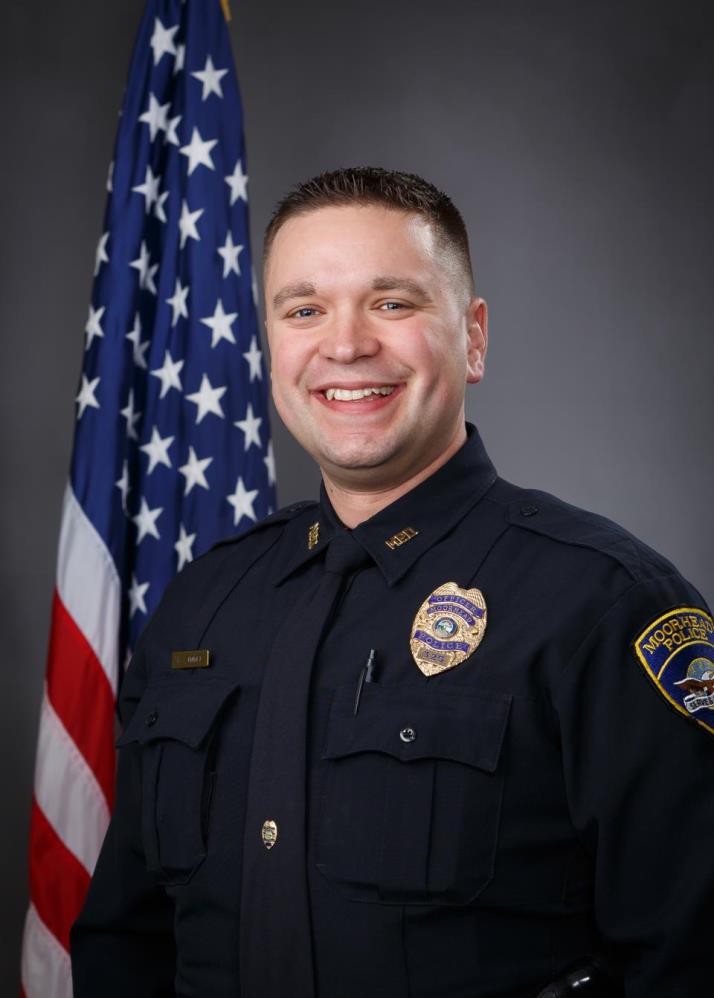 Officer Eric Zimmel
Capt. Deric Swenson, 218.299.5186
More >>