The calendar below shows all public meetings and City of Moorhead events across all departments and categories. You can click on an event to see more details on it. If you would like to see events for only a certain category or department, you can select it from one of the drop-down boxes below.
You can also subscribe to our eNotifications to automatically receive emails about new events on our calendar.
Boat Ramp at MB Johnson Ribbon Cutting
Come for the ribbon cutting and see the fully completed dock, boat launch and ramp that provides easy access for all to the Red River!
This project was made possible by the Greater Minnesota Regional Parks and Trail Commission using State of Minnesota Legacy Funds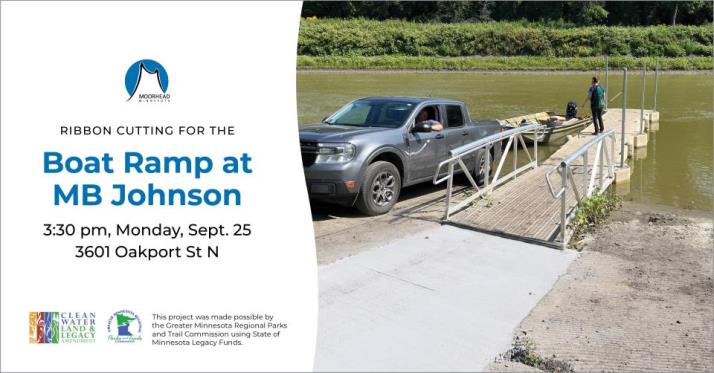 More >>